The island of Palawan offers a good back in time, everything is preserved and away from everything. Travel through surprising and grandiose landscapes, wild and natural. A primitive, simple and soothing harmony.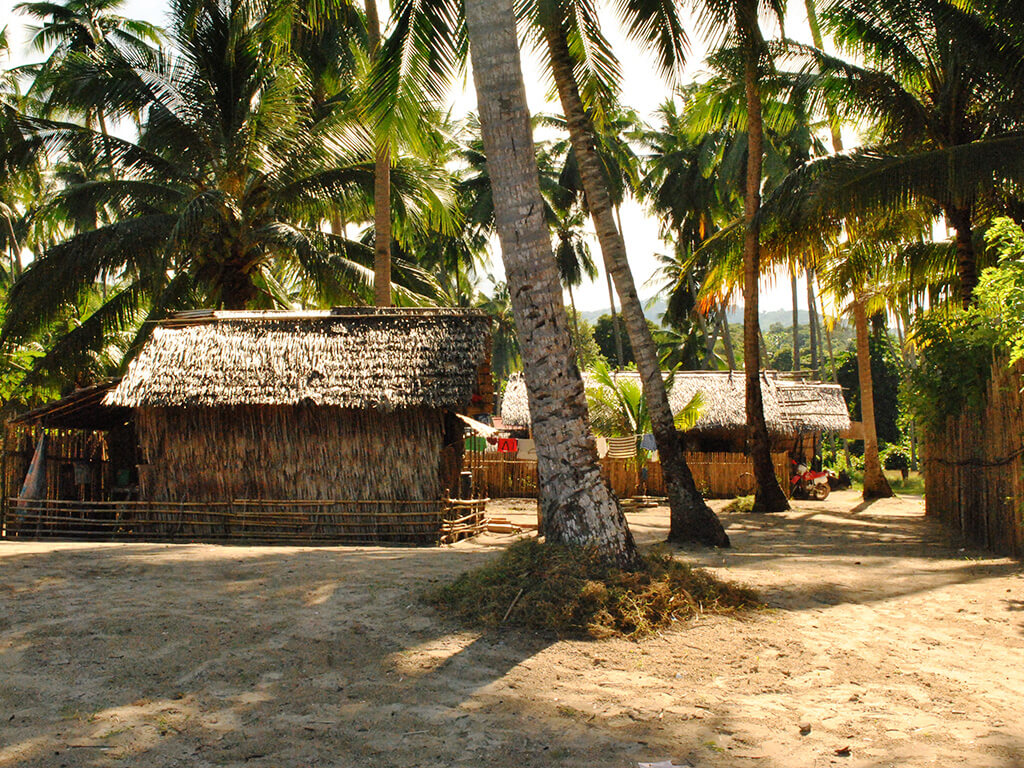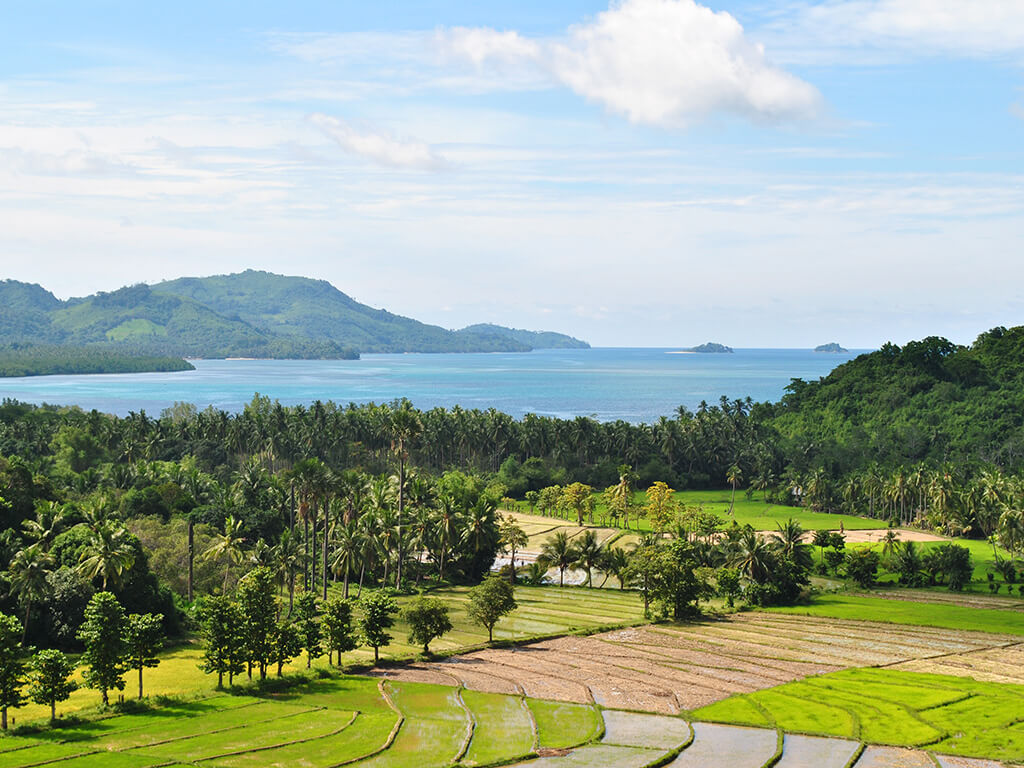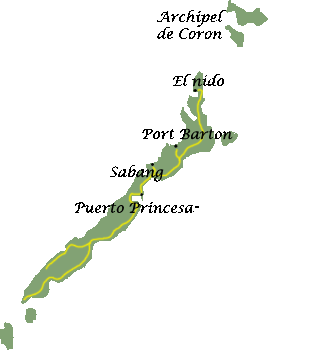 The main town on the island of Palawan, Puerto Princesa is usually the point of arrival and departure for stays in Palawan. A city in itself without too much tourist interest but where you will find banks, restaurants and shops. 30 minutes from the center of Puerto Princesa begins the Honda Bay, where many unspoilt white sand islands stand, offering a unique scenery.
At 2h30 drive from Puerto Princesa, Sabang is known for its famous underground river. A site selected to become the 7th wonder of the world to UNESCO heritage.
In the center of the island of Palawan, Port Barton is still an unknown destination, quiet and little developed about 4 hours drive from Puerto Princesa. The last 15 kilometers are a dirt road, where you will cross villages, rice fields and jungle before reaching the idyllic bay where Port Barton is located.